Company History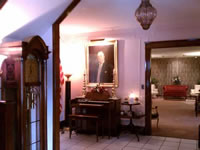 Since 1907, the J F Skeffington Funeral Chapel has operated as a family owned business in the Mount Pleasant section of Providence, RI. The business has faithfully and respectfully served its clients Ö
The firm started by an Irish immigrant who passed thru Ellis Island in the late 1800s. He came into the country with less than $3. In his pocket and a dream to make a better life for himself and his family.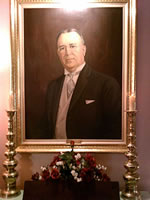 J. Frank Skeffington ably managed the business for years, growing the firm to a leader in the local market and one where compassion for family and professionalism were of paramount importance. After a long and successful career the firm was then managed by the second generation John Sr.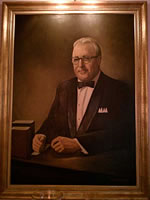 John Sr. managed the business while in continued to serve its neighbors and friends for years. The firm reached new heights in the number of families served and reached new geographies as well. John Sr. was a pioneer in offering services to families not in the local area. The firm, centrally located in the heart of RI, began serving families in the surrounding communities and those who grew up in the neighborhood but since moved to the suburbs. Still today, the firm counts families living throughout RI and New England as its clients.
John Jr. took the reins of the firm after years of successful management from his father. John Jr. is the third consecutive family member serving as principal owner and director of the firm. John Jr. continues the unequaled client service, professionalism and compassion to the firmís family and friends. The J F Skeffington Funeral Home, a landmark in the neighborhood and a family owned and operated business for over 100 years.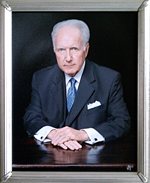 John Michael Skeffington Jr. is currently the principal owner and director of the firm. John grew up in Providence and points north as the son and grandson of those in the family run business. John was educated locally at Blessed Sacrament School and LaSalle Academy both in Providence. John continued his formal education at the New England School Of Embalming and Funeral Services. His roots are deep varied in the community as a former volunteer at St. Pius Church, past President of the Sons of Irish Kings, involved with the John Fogarty Center and as a member of the Board of Trustees of Roger Williams Hospital and of the Board of Directors of the RI Public Transit Authority (RIPTA) Also active in politics, John was a former member of the District 5 Democratic Committee and a former State Representative in District 9 in Providence where he was reelected 5 times and served on the Leadership Council of the House of Representatives for many years. John was instrumental in sponsoring or cosponsoring many laws which assist RI residents every day. John has three sons who all live locally.