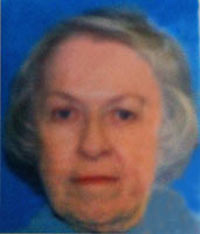 Jane M. Coleman, of Tennyson Road died Tuesday, February 26,2013 at Rhode Island Hospital. She was born in Providence, a daughter of the late John F. and & Jane (Fox) Coleman.

Jane was employed at the Rhode Island Superior Court for the last fifteen years.

She is survived by a brother Robert F. (Chico) Coleman and his wife Eleanor McGrane of Narragansett and Pompano Beach, Florida and was the sister of the late Sgt. John F. Coleman II USMC, cousin of Jane-Anne Moran and Susan Dempsey and several nieces and nephews.

Her funeral will be held Friday at 11am from the J. F. Skeffington Chapel, 925 Chalkstone Avenue with a Mass of Christian Burial at St Matthew's Church at 12pm Noon. Burial will be in St Ann Cemetery Cranston. Visiting hours Friday Morning 10-11am.
Click Here To View Condolence Messages

J F Skeffington Funeral Home
925 Chalkstone Avenue
Providence, RI 02908
401-331-3900