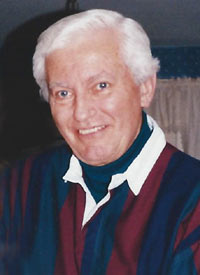 Dr. William E. O'Brien, 75, of Fruit Hill, North Providence, beloved husband and father, died peacefully in his home on February 2, 2013 surrounded by his loving family and his faithful dog, Bob. A son of the late Basil C. and Mary G. (O'Grady) O'Brien, Bill was born in Providence on April 5, 1937.

Bill was a Graduate of LaSalle Academy and Providence College. He held a Masters of Education from Rhode Island College and received an Honorary Doctorate from Johnson & Wales University.

An elementary school teacher in Warwick for 8 years, he was a consultant and Director of Proprietary Schools in the State of Rhode Island. Bill was the former Director of RISE Institute of Electronics in Nashua, NH and Director of Educational Facilities at Data General School in Woodstock, CT.

Bill was an avid cabinet maker and furniture maker. After retirement he was the manager of 3 Rhode Island Woodworkers Warehouse retail stores, where he shared his love for woodworking.

Bill is survived by his loving wife Christine L. (Reicher) O'Brien, father of Lynne Mary O'Brien, he was the brother of Ruth O'Brien McElroy and her husband Paul, step-father of Ann Marie Owens Pike, step-father of John Owens, uncle of Erin McElroy Dauch and Sarah Collier, Paul Michael McElroy and Joseph Collier, brother in law of Karen Reicher Collier, Carl and David Reicher and five grandchildren. He was the father of the late Sean William O'Brien.

A Mass in celebration of his life will be held at Saint Thomas Church, 65 Fruit Hill Avenue, Providence, Rhode Island on Friday, February 8, 2013 at 10am to which relatives and friends are invited.

In lieu of flowers, donations may be made to your local animal shelter, or to the Hospice VNA of New England.
Click Here To View Condolence Messages

J F Skeffington Funeral Home
925 Chalkstone Avenue
Providence, RI 02908
401-331-3900