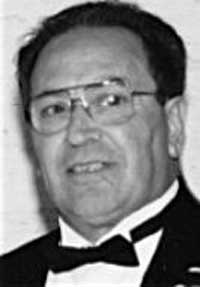 Giovanni Sorbo, 82, of Lauren Court, Cranston, died Tuesday, May 22, 2012 at Hospice Care of R.I. He was the husband of Angelina (Pari) Sorbo.

He was born in Pietramelara, Italy, a son of the late Umberto and Giovanna (Fusco) Sorbo.

Mr. Sorbo was a self-employed painter for many years.

Besides his wife, he was survived by a son Umberto and his wife Gloria P. Sorbo, and a daughter Gianna J and her husband George J. Lazieh. Grandfather of Alec G. Lazieh and Natalia I. Sorbo. Also survived by several sisters in Italy and Montreal.

Funeral services held this Friday, May 25 at 11am at the J.F. Skeffington Chapel, 925 Chalkstone Avenue, Providence. Visiting hours Friday 9:30-11am. Burial will be in St Ann's Cemetery, Cranston.

Click Here To View Condolence Messages

J F Skeffington Funeral Home
925 Chalkstone Avenue
Providence, RI 02908
401-331-3900