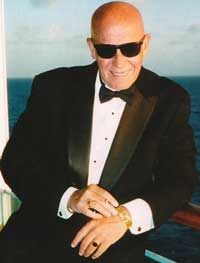 John E. (Jack) Keating, born June 7, 1946 in Providence, passed comfortably at Philip Hulitar on January 14, 2018 with his son by his side.

Jack was a basketball and little league coach in the city of Providence for many years, taking great pride in his positive influence on so many. Jack's desire to coach extended to his education, and he earned a Master's degree in social work at Rhode Island College so that he could continue to guide and help people throughout the rest of his life.

He leaves behind his only son, Timothy J. Fairbanks of Wakefield, and an extended family of friends and colleagues whose lives have undoubtedly been touched by Jack in one way or another.

Memorial service to be held Monday, January 29th at the J. F. Skeffington Chapel, 925 Chalkstone Avenue, Providence. Visiting hours from 10-11am with a service at 11:00am.
Burial was private.

Click Here To View Condolence Messages

J F Skeffington Funeral Home
925 Chalkstone Avenue
Providence, RI 02908
401-331-3900