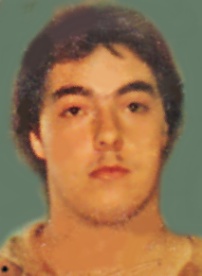 Robert E. Lillie, Jr., 54, passed away Sunday, October 8, 2017 after a long courageous battle with cancer. He was a son of the late Mary and Robert Lillie, Sr.

He is survived by Joan Lillie, Linda Lillie, Mary McNeil, Kevin McNeil, Jr. and Michael McNeil.

Robert was a long time employee of Windmill Street School and Veazie Street Schools of Providence. He was an avid fan of the Boston Bruins, New England Patriots and ATV's. Robert loved spending time with his nephews.

Relatives and friends are invited to calling hours Wednesday, October 11th from 5:00-7:00pm at the J. F. Skeffington Funeral Home, 925 Chalkstone Avenue, Providence, RI 02908.
Burial will be private.

Click Here To View Condolence Messages

J F Skeffington Funeral Home
925 Chalkstone Avenue
Providence, RI 02908
401-331-3900