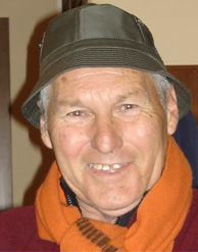 Alan R. Humphrey, 74, of Seekonk, MA, passed away on Tuesday, May 30, 2017. He was the husband of 52 years to Diana (Grady) Humphrey, and the son of the late Charles and Alice (Chaffee) Humphrey.

Alan had been employed 20 years at the Seekonk Department of Public Works, and also employed by Modern Tractor and Truck Service, New England Surgical Supply and Our Lady of Mount Carmel Parish. He served in the 1st Army deployed to Vietnam in 1965. He attended Providence College, and enjoyed the New England Patriots and travels to California, Florida, U.S. National Parks and Italy.

He was the beloved father and leaves behind Jen (Humphrey) and Bill McCaughey, Russell and Lisa (Nelson) Humphrey, Jessica (Humphrey) Victorelli, Jodie Humphrey and Peter Figueiredo, Dustin and Jacy (Farwell) Humphrey and his 4 legged best friend Emma Lou. He is the brother of David and the late Lily (Saleeba) Humphrey, the late Jeannette (Humphrey) and Alfred Boudreau, the late Charles and Ruth (Preston) Humphrey, and the late John and Margaret (Estrella) Humphrey. He is also survived by 6 grandchildren and 1 great grandchild.

His funeral will be held on Tuesday, June 6, 2017 at 10:30am at Our Lady of Mount Carmel Church, 984 Taunton Ave, Seekonk, MA. There will be a private graveside service at Seekonk Cemetery.

Memorial contributions can be made to American Heart Association, 1 State St #200, Providence, RI 02908 or Our Lady of Mt Carmel Church, 984 Taunton Ave, Seekonk, MA.


Click Here To View Condolence Messages

J F Skeffington Funeral Home
925 Chalkstone Avenue
Providence, RI 02908
401-331-3900